UNFPA: Delivering a world where every pregnancy is wanted,
every childbirth is safe and every young person's potential fulfilled.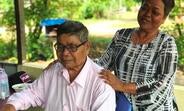 1 October 2017
International Day of Older Persons, 1 Oct 2017
The number of older persons, aged 60 and above will exceed that of people aged 15 to 24 by 2030. As their potential to contribute to societies and economies is acknowledged, it is possible only if older persons remain...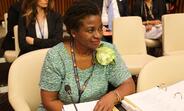 This is the first guideline in Cambodia to provide guidance on the establishment of...