UNFPA: Delivering a world where every pregnancy is wanted,
every childbirth is safe and every young person's potential fulfilled.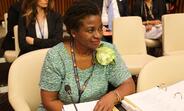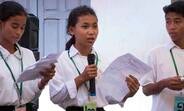 8 March 2017
Youth forum shed a light on women's role in peace and prosperity
On March 7th 2017, over 200 students of Wat Dombok Kpous high school joined a youth forum under the theme "Women for Peace and Prosperity". All of the students are between grade 7 and 9. Organized by the Ministry of Women's Affairs with the support from UNFPA Cambodia, the event aimed to raise Cambodian young people's awareness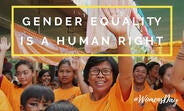 7 March 2017
Gender equality is a human right. Women are entitled to live in dignity and in freedom from want and fear, without discrimination. Gender equality is also vital to sustainable development, peace and security. It's not...
World Population Day: Empowering people, developing nations
What does a healthy relationship mean to you?
Contraceptive supplies in Cambodia