Ensuring rights and choices for all
21 November 2017
Toward ending violence against women
According the 2014 WHO survey, Cambodian women who have experienced violence never talked to anyone about it and only a quarter of them sought help from formal service providers including police, local leaders and...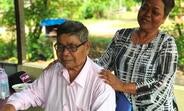 1 October 2017
International Day of Older Persons, 1 Oct 2017
The number of older persons, aged 60 and above will exceed that of people aged 15 to 24 by 2030. As their potential to contribute to societies and economies is acknowledged, it is possible only if older persons remain...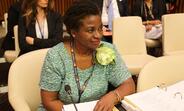 The report outlines progress on population and development and highlights region-...

The General Population Census of Cambodia 2019 has presented a strategic opportunity of...