In Khmer language, people have always referred to baby delivery as 'Crossing the river'. Meaning that the lives of boat riders depends on the weather – they could be safe, or things could go wrong. But, if the boat was well-prepared for any disaster, the riders would be safe and reach their destination safely.
Today, "river crossing" or deliveries are safer than ever before. In just one generation, the maternal mortality rate in Cambodia has dropped by nearly 70 percent. Giving the Kingdom a unique distinction as one of only a handful of countries to reach its' Millennium Development Goal 5 target.
But tides have not lifted all boats. For rural women, the unmet need for family planning remains high, while access to quality maternal care is still limited.
When Bora, from Kantuot Village in rural Cambodia, was expecting her fifth child she had some concerns and was not willing to take chances.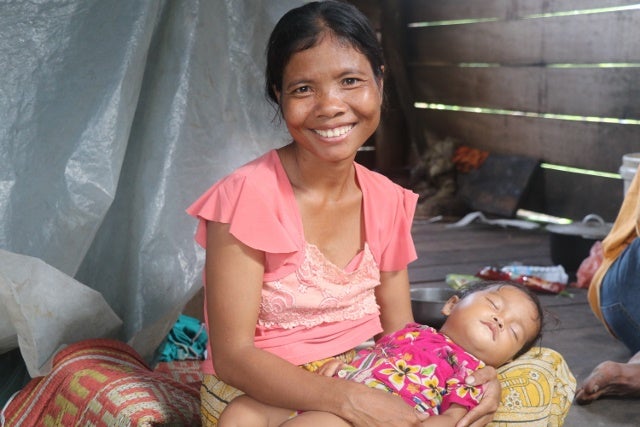 "We had just come back from the rice fields," Bora recalled. "As we were beginning to prepare dinner for our four children, I started to feel some discomfort. Not wanting to risk it, we raced to the local health clinic."
Fortunately for Bora, her local health clinic was staffed by qualified skilled-birth attendants.
"I was brought to the health post and met the two midwives who were always there to give help. The midwife, Seng Ratana checked and monitored my pregnancy", says Bora.
Across Cambodia, midwives like Seng Ratana save lives, support and promote healthy families, and empower women and couples to choose whether, when and how often to have children.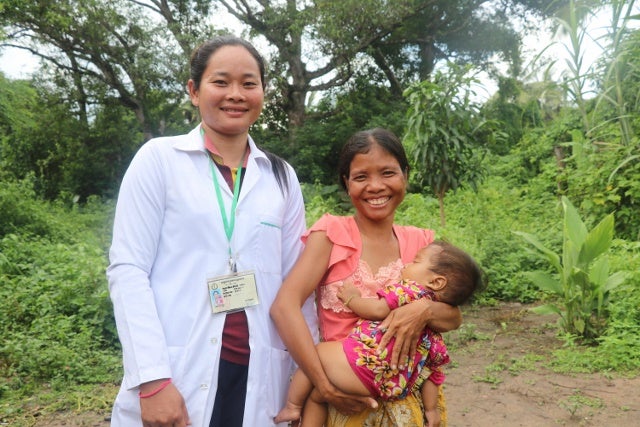 Unexpected turns
But like any journey on a river, sometimes the current pulls you in an unexpected direction.
In the case of Bora, everything seemed to go smoothly. The baby was safely delivered, but Ratana had still had concerns about Bora's health.
"We delivered her baby and were prepared to clean her womb", says Ratana. "Normally, after the baby comes out, the blood and placenta comes out afterward. But it did not come out after we waited for nearly one hour."
As Bora became weak, Ratana and her colleague reacted quickly. Ratana, knowing time was of the essence, made a call to consult a more experienced midwife in a nearby facility.
Thanks to Ratana's quick actions, they were able to stabilize Bora and send her on to a better clinic about 15km away.   
For the last 3 years, Ratana and her colleague have safely delivered nearly 100 babies at their health post.
Bit Ban, Bora's husband, will not soon forget the quick reaction by Ratana and the health clinic staff.
"Without Ratana's help, they both would have died." emotionally impresses Ban.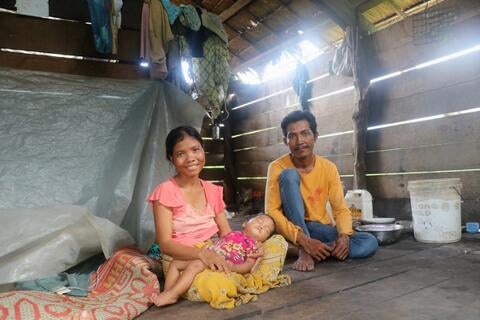 A midwife's drive
Ratana's dedication, passion, and sacrifice are highly praised by her community. In some cases, Ratana has to go to the women's home if a woman faces any pregnancy complications.
And Ratana is always ready to save a mother's life.
"Delivery can happen anytime and anywhere," says Ratana.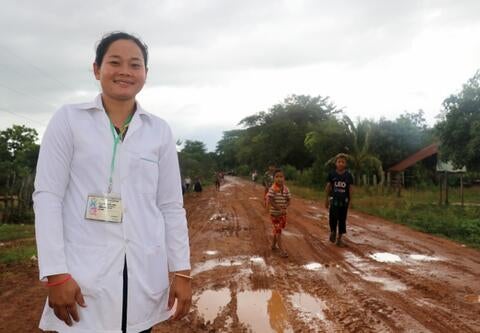 Though Bora's story ended happily, a 2014 survey (https://bit.ly/2Blawey) revealed disparities remain between rural and urban women remain.
To achieve the final mile, and ensure no woman dies giving life, UNFPA and the Royal Government of Cambodia are working hard to remove the barriers women face when trying to access reproductive and maternal care.
Thanks to midwives like Ratana, thousands of women across Cambodia are able to exercise their right to sexual and reproductive health services, including voluntary family planning. These services help ensure wanted, healthy pregnancies and safe births.