Phnom Penh: Deciding on the number of children and when to be pregnant is the best way for a woman to exercise her right to sexual reproductive health, a right that is central to gender equality, women empowerment, and youth development.
Fifty years ago, for the first time in history, the world proclaimed family planning as a human right.
A 20-year old student, Ms. Siek Khim attended the World Population Day celebration organized by the government of Cambodia, Ministry of Planning, she told UNFPA that she and her friends were very excited to join this special event. "This is the first time I witnessed family planning being discussed in a public event. I had attended a few events in the past, but the topics were not the same", said Siek Khim.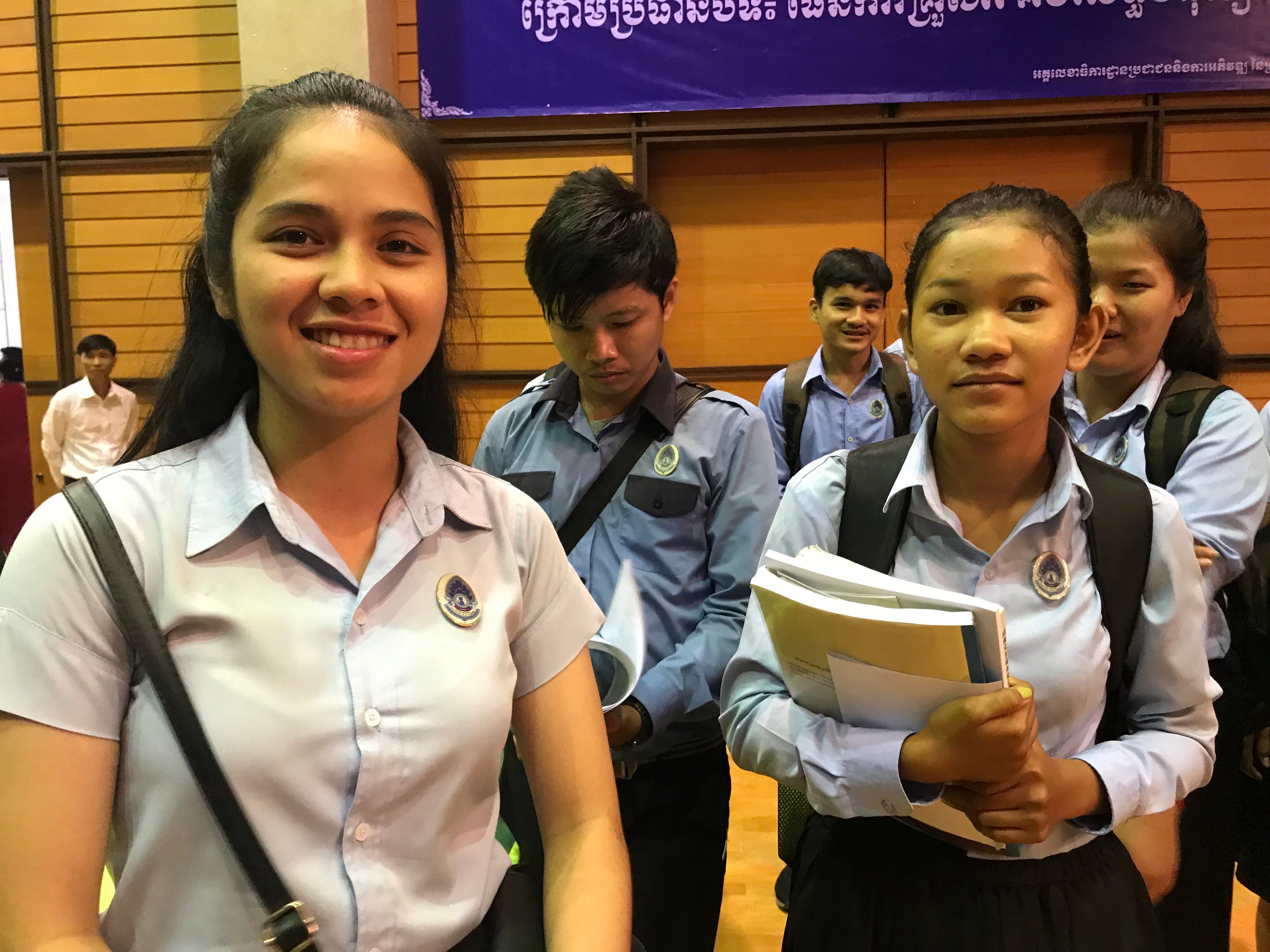 She added that young people should hear more about this subject, as it helps them to plan a family by choice. Although Siek Khim looked a bit shy when asked if she will be using any contraceptive method, she could name a few methods such as pills and injection.
For the first time in history, nearly 700 million women and girls in developing countries use modern contraceptives.
In his key note address delivered to 200 representatives from government institutions, stakeholders and students, the UNFPA Officer-in-Charge, Mr. Daniel Alemu stated that family planning enables women to space their births which benefits both the mother's and children's health.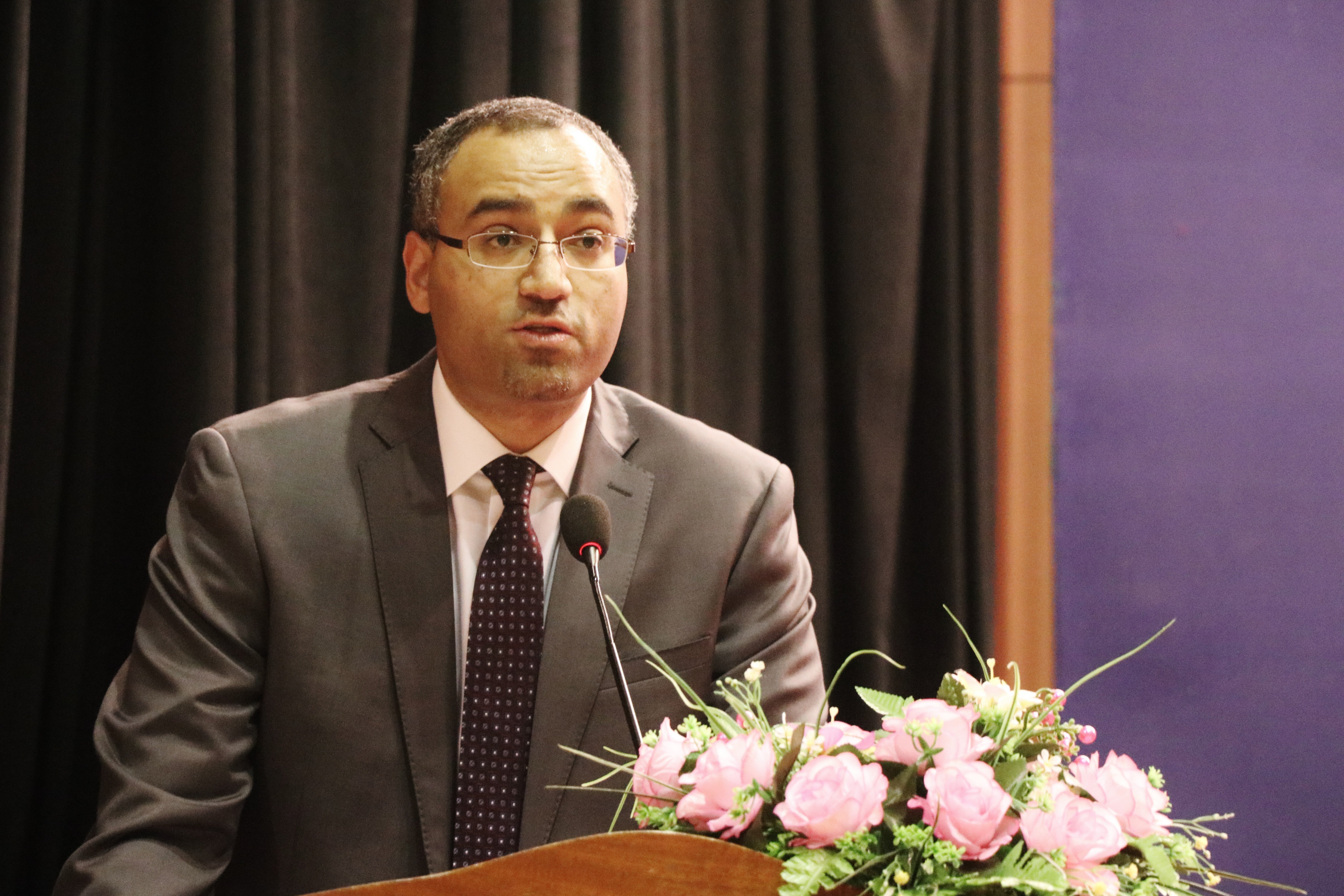 "Family planning reduces the risk of death and disability from pregnancy and childbirth, either too early or too late in a woman's reproductive life", emphasized Mr. Alemu.
In the 1989, the Governing Council of the United Nations Development Programme recommended that 11 July be observed as World Population Day, a day to focus attention on the urgency and importance of population issues.
This year was very special, because it marked the 50th anniversary of the International Conference on Human Rights held in 1968 -- the first time that family planning was affirmed as a human right globally.
In Cambodia, the government and UNFPA celebrated the day themed "Family Planning is a Human Right" with key government counterparts, development partners, youths and the media. The Prime Minister reinforced his support for the Tehran Proclamation and reaffirmed that every couple and individual have the right to determine the number and spacing of their children voluntarily. "The National Population Policy 2003 and the updated version 2016-2030 guaranteed the parents' basic human right to determine freely and responsibly the number and spacing of their children, and this right is reflected in other key national strategies", read the message. It followed by saying "Family planning plays a critical role to improve the status and wealth of women. When a woman uses any contraceptive method, she has more time to care for herself and seek for better opportunities to generate income for the family".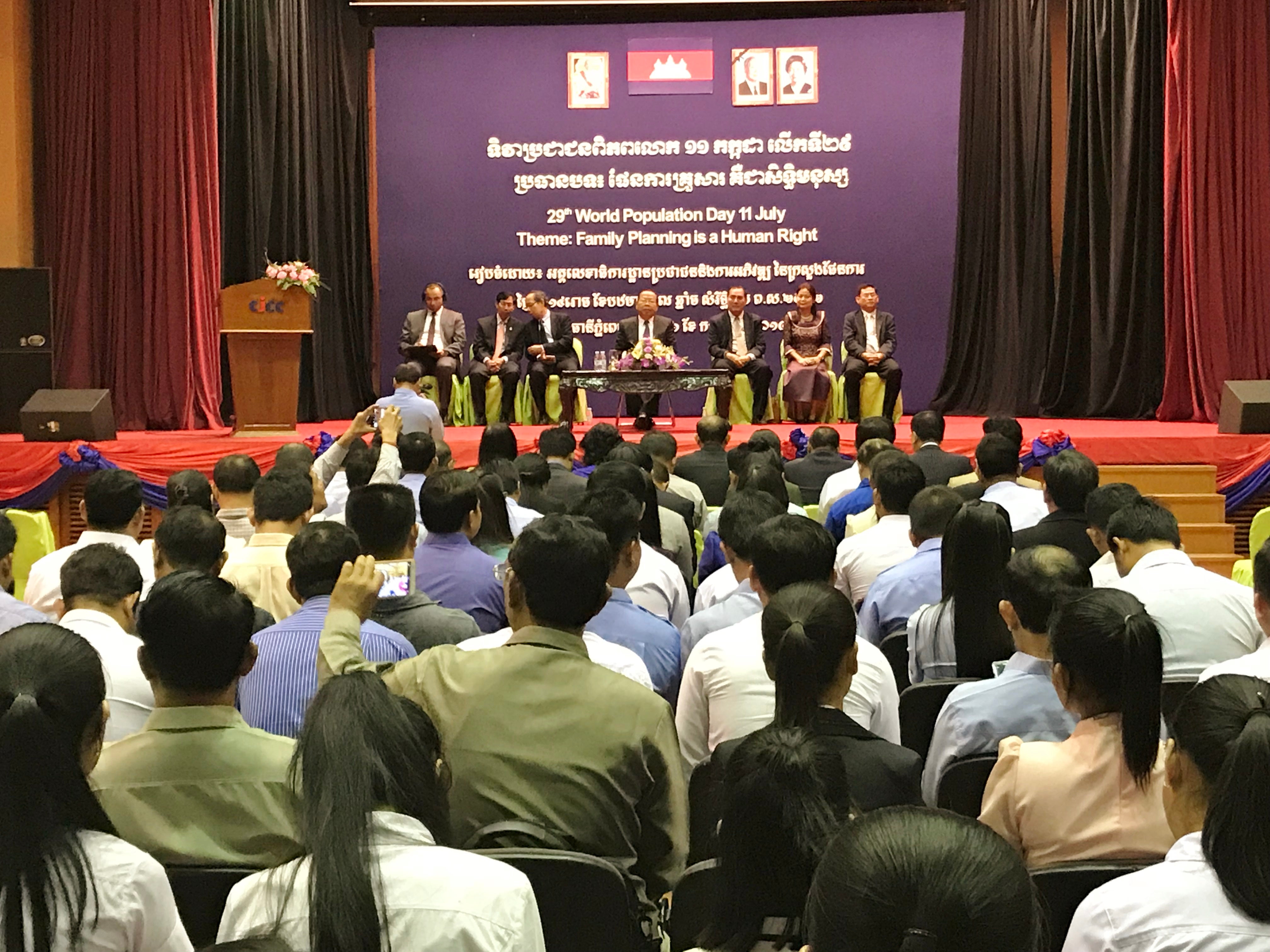 At the event, the Senior Minister of Planning H.E. Chhay Than noted that Cambodia's annual population growth rate was 1.4%, higher than the world's rate at 1.09% and across all the world regions. "The population growth has an impact on social development; it is critically important to have a proper plan to balance between population dynamics and family planning", highlighted His Excellency Chhay Than.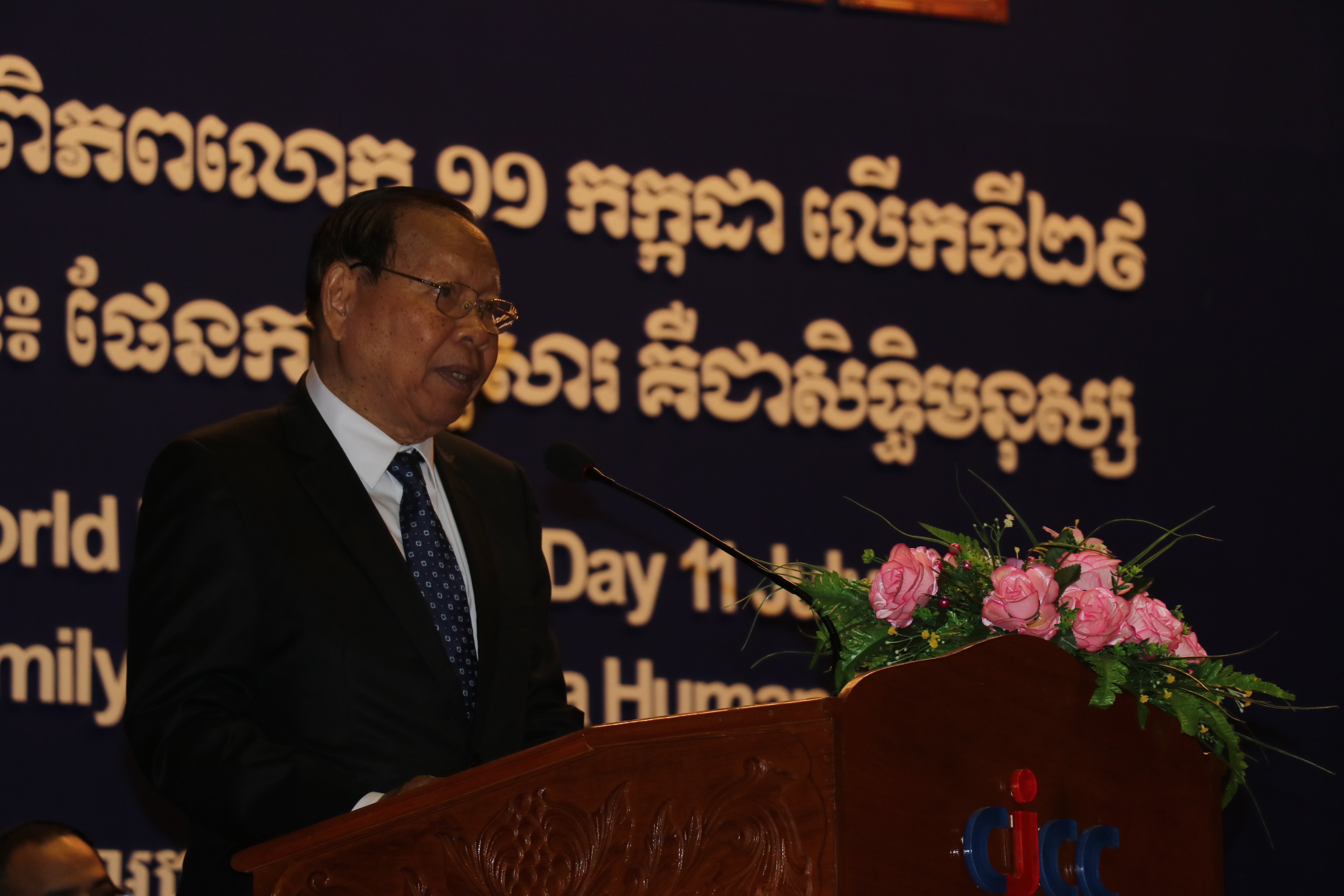 Since the inception of family planning in the mid-1990s, Cambodia has made significant progress in tackling challenges of sexual reproductive health. The usage of modern contraceptive prevalence rate has increased from 19% in 2000 to 39% in 2014, unmet need for modern contraceptive methods decreased from 32% to 12%, and the numbers of people using contraceptive methods satisfied increased from 42% to 82% for the same years. Likewise, since 2016, the national budget for procurement of contraceptives needs for the public sector across the country has been secured remarkably. UNFPA has continued to play an active advocacy role for this invaluable effort of investment in the family planning of Cambodia.