On March 7th 2017, over 200 students of Wat Dombok Kpous high school joined a youth forum under the theme "Women for Peace and Prosperity". All of the students are between grade 7 and 9.
Organized by the Ministry of Women's Affairs with the support from UNFPA Cambodia, the event aimed to raise Cambodian young people's awareness about women's rights, in celebration of the 106th International Women's Day.
H.E. Lo Kim, Under Secretary of State of the Ministry of Women's Affairs said this year's theme aims to promote "the rights, status and role of women to promote the welfare of our nations as well as to ensure peaceful prevention and resolution of conflict".
"It is important to inspire the young generation to end attitudes and practices which incite discrimination and violence against women and girls," said Mrs. Aing Sokroeun, Gender Analyst at UNFPA, during her welcome remarks.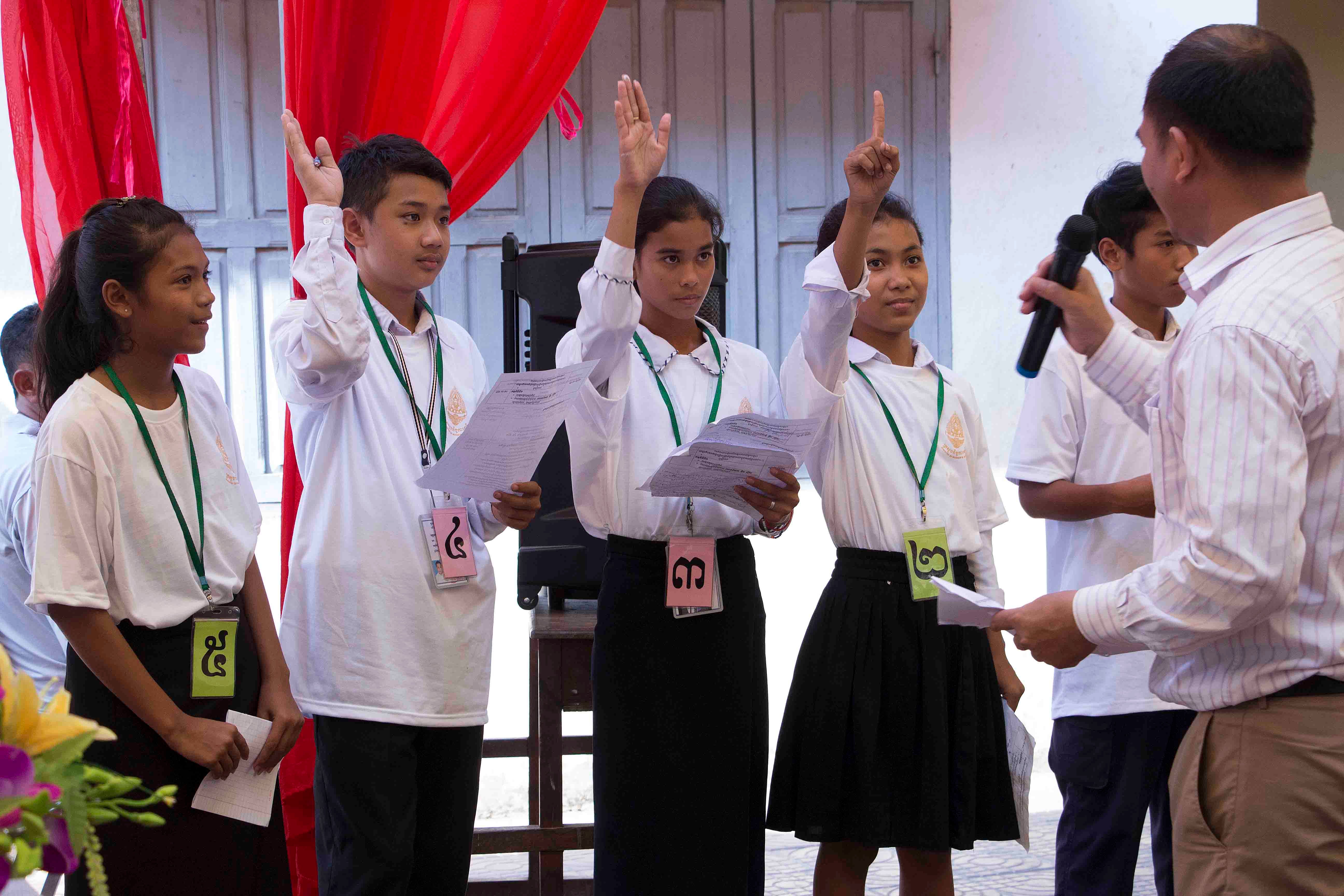 Raising their hands enthusiastically, Wat Dombok Kpous students were thrilled to be part of the event. They got a chance to win some prizes for answering a series of questions, igniting the discussion on gender equality and youth's contribution to peace and prosperity.
"The theme of this year's event is Women for Peace and Prosperity. It means that women can play an important role in building peace and development if they are given rights to participate like men, " one of the students said, when participating in the quiz.
The event was concluded with more than 25 students receiving the prizes.
"I hope you're not only taking the awards home, but also taking what you have learned today to share with your friends and family," Mrs. Aing said concluding the event.