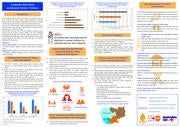 Violence against women affects every one and it can happen within and outside home. In Cambodia, in most cases, intimate partners (usually husbands) are the perpetrators of
violence against women, and types of intimate partner violence can include physical, sexual or emotional violence.
Obviously, many women and men believe that violence is justifiable in Cambodian culture and norms. 
Full review